About Us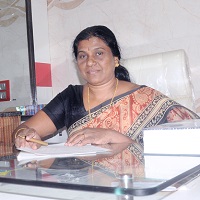 Established in 2000, Priya Nurses Bureau is a trusted name in the city of Mumbai for providing male and female nurses, ayahs, newborn baby care, pregnancy care, senior citizen care, attendants etc. Miss Suda Soman serves the bureau as its CEO and we have our base Mira road in Thane, Maharashtra. We presently have more than 2000 male and female nursing staffs and caretakers with us and we offer exemplary services to hospitals, industries and households for the last 15 years.

The caretakers and nurses also include BSc nurses and GNM nurses. PNB has also volunteered services of nurses in the case of a strike in the hospitals. We are counted as one among the leading paramedical and housekeeping service agencies in western & central Mumbai and we function with the motive of providing "Service to Suffering Humanity."

We are a professionally managed firm, providing exceptional nursing manpower solutions around Thane and Mumbai. We seek to offer selfless care and attention to patients, babies and senior citizens, who are constantly in the need of care. Our staffs are professionally trained and well-mannered and they make sure to deliver exceptional care and service to people. We have kept the rates of our services reasonable and flexible for the convenience of our clients. We make it a point to take the feedbacks of our clients to improve our services and offer only the best to our clients. Now, take care of your dear ones even in your absence by acquiring our services and hiring efficient professional caretakers from us.

Our mission is to give the maximum care to people who are in need of it in this modern and fast moving society. Our caretakers provide their services round the clock to ensure our clients' safety and wellbeing. We will patiently attend to all your queries and design our services according to your requirements. We do not just treat our clients with the perspective of business, but we look forward to building a healthy relationship with them.

We are offering you bed patient services, our best nursing staff.