Company Profile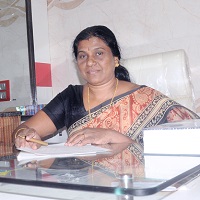 PRIYA NURSES BUREAU is professionally managed firm, engaged in rendering competent recruiting solutions for various hospitals, nursing homes, and clinics, based in Mumbai. We provide Nursing Manpower Solutions in various hospitals in india.. We provide these services at reasonable rates to the clients. Today, we have become well known for excellent care, total discretion and a personally tailored service, which strives to meet our clients' requirements perfectly.We are having qualified and well-experienced Male and Female Staff nurses who include B.Sc Nurses and GNM nurses for meeting the requirements of heathcare industry. Based in Thane, PNB is owned & managed by Mrs. Sudha Soman and her husband Mr. Soman M.K with the help and support of their son Mr. Sumin Soman.

We are committed to meet the needs of nurses throughout Mumbai. Today, we are reckoned as one of the most popular Nursing Agencies in Mumbai. Besides, we provide Nurses / Attendants whenever there is a shortage of staff in Hospitals, Nursing Homes and Polyclinics. PNB has volunteered services of Nurses in case of strike in the hospitals.

Bureau presently having qualified and well experienced Male and Female Staff nurses. All the staffs are registered under Maharashtra Nursing council, Mumbai. All the staffs are very sincere, honest and dedicated to their profession. Bureau provides care takers also for patients and baby care. All the services are available for 24 hours. Presently bureau got above 2000 Male,female nursing staff and care takers. Bureau provides services to the Hopitals, Industries and at home services. . Priya Nurses Bureau is one of the leading para medical and house keeping service agency in western & central Mumbai. All the staffs are keeping very importance to the time punctuality and that keeps the bureau to reach in the top of the same industries in Mumbai region

Priya Nurses Bureau is registered under Maharashtra Nursing Council vide Regn.No. MNC/G/105/4730/2005. Office is managed by Mr. Soman and his son Mr. Sumin Soman with the help of six (6) experienced office staff starting from morning 7 to night 9.30 pm. After that the services on the given below telephone and the cell phone 24 hours

Mission:
Bureau's mission is to give maximum service to the needy people which is unavoidable in this fast and modern life. No suffering patient should suffer due to lack of nursing care in proper and right time. So the bureau works 24 hours round the clock keeping in mind the necessity and urgency of the service to the human life.

About Mentors
Mrs. Sudha Soman is a qualified and well-experienced Head Nurse. She has worked with various reputed Hospitals in Mumbai/Delhi/Chennai. After quitting the job as Head Nurse from Bhakti Vedanta Hospital, Mira Road (E), she and her husband Soman M.k started this profession as a service to the suffering humanity with the aim of nursing care to the patients at any time.